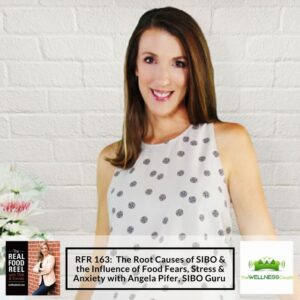 RFR 163: The Root Causes of SIBO & the Influence of Food Fears, Stress & Anxiety with Angela Pifer, SIBO Guru
In Episode 163 of The Real Food Reel, Steph Lowe and I explore SIBO, the potential causes of SIBO and how SIBO is a secondary condition and must be treated in this way. We you will learn the significance of food fears, stress and anxiety and so much more.
Enjoying this content? Sign up for updates... It's FREE!