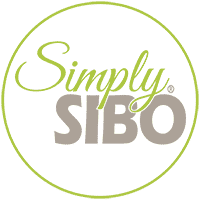 Tired of trying to figure out what to eat? Stuck on 8 foods?
This is why I created SimplySIBODiet.com! I bring together 6 experts to share over 600 recipes to help you create a well-balanced and nutritionally sound FODMAP eating plan!
Healthy, Delicious Recipes
Recipe Manager
Cooking Classes

New recipes added weekly
Options! 100% gluten free. We offer dairy free, corn free, nightshade free, egg free, grain free categories

| | |
| --- | --- |
| | Over 550+ low fermentable recipes, with 180+ recipes meeting SIBO Specific Diet Guidelines |
| | Quickly search recipes and categories |
| | Adjust servings |
| | Create unlimited meal plans and keep them neatly organized |
| | Print a shopping list or send it to your phone |
| | Share your recipe tips and participate in the community forum |

"How To" cook easy low FODMAP meals in our step by step videos
We'll share our nutrition and culinary knowledge with you while creating quick and tasty recipes to help you find success.