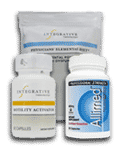 Get 18% off your supplement orders when you join my community!
Description
Now Solutions
Mentha piperita
Aroma:  Fresh, strong mint
Benefits:  Revitalizing, invigorating, cooling
Label Information
For aromatherapy use.  For all other uses, carefully dilute with a carrier oil such as jojoba, grapeseed, olive, or almond oil prior to use.  Please consult an essential oil book or other professional reference source for suggested dilution ratios.
Energizing Blend:  Add 1 drop each of organic peppermint oil and organic rosemary oil along with 2 drops of cinnamon oil to a diffuser and enjoy.
Extraction Method:  Steam Distilled from plants leaves.
Organic peppermint oil (pure)
*These statements have not been evaluated by the Food and Drug Administration. These products are not intended to diagnose, treat, cure or prevent any disease.
X
To receive instructions on how to access Apex Energetics, MegaSporeBiotic, Bio-Botanical Research, Klaire Labs, and Designs for Health products please join my community.