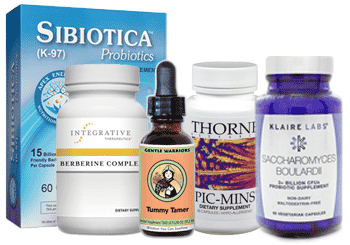 Why Should You Shop with a Trusted Licensed Health Care Professional?
Purchasing your supplements on Ebay, or Amazon, is like going to Mexico to get a prescription filled. Amazon is not involved in the quality control of supplements sold by 3rd parties on their site.
Don't guess if your supplements have been handled correctly. Don't guess if you are purchasing products that are being outsourced to Chinese manufacturers.
My mission: To offer pharmaceutical grade supplements at Amazon prices; sold directly from the manufacturer, from my trusted brands and products that I regularly use in my practice.
I frequently get asked for probiotic, bitters (Tummy Tamer!) and herb recommendations. I personally hand-picked these products; adding all the supplements that I use in my practice.
If you are new to my site, you will see the products listed at their retail prices.
If you would like to get 18% off EVERY SUPPLEMENT ORDER THAT YOU PLACE (excludes Apex and MegaSporeBiotic products), please join my newsletter list to become part of the SIBO Guru community! You'll receive a unique coupon code to use on your future orders.
Only patients and members of my SIBO Guru group community may purchase APEX Energetics products. Once you join, you'll receive your access code and a coupon code to get 10% off APEX Energetics and MegaSporeBiotic products; the five products formulated by Dr. Datis Kharrazian to specifically address SIBO (this includes the probiotic Sibiotica). Please join the mailing list for further instructions.
Happy Shopping, Healthy Body!
Angela Pifer | Functional Medicine Nutritionist