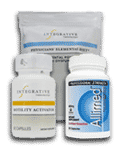 Get 18% off your supplement orders when you join my community!
Description
Wise Woman Herbals
Ulmus rubra (slippery elm) Liquid Extract
Label Information
Add 30-60 drops to water, 1-4 times per day
Wildcrafted bark, 1:3.8 dry, in a base of organic alcohol, spring water, and vegetable glycerine.
*These statements have not been evaluated by the Food and Drug Administration. These products are not intended to diagnose, treat, cure or prevent any disease.
X
To receive instructions on how to access Apex Energetics, MegaSporeBiotic, Bio-Botanical Research, Klaire Labs, and Designs for Health products please join my community.